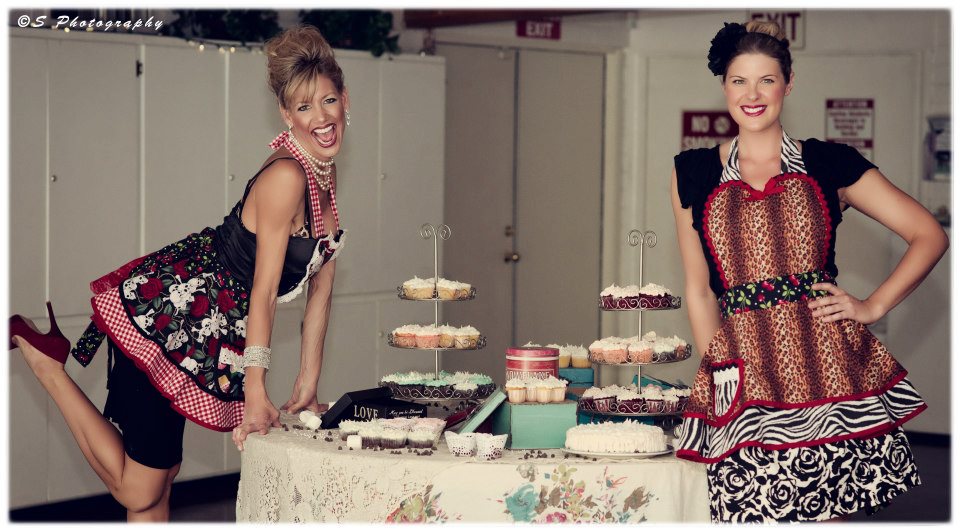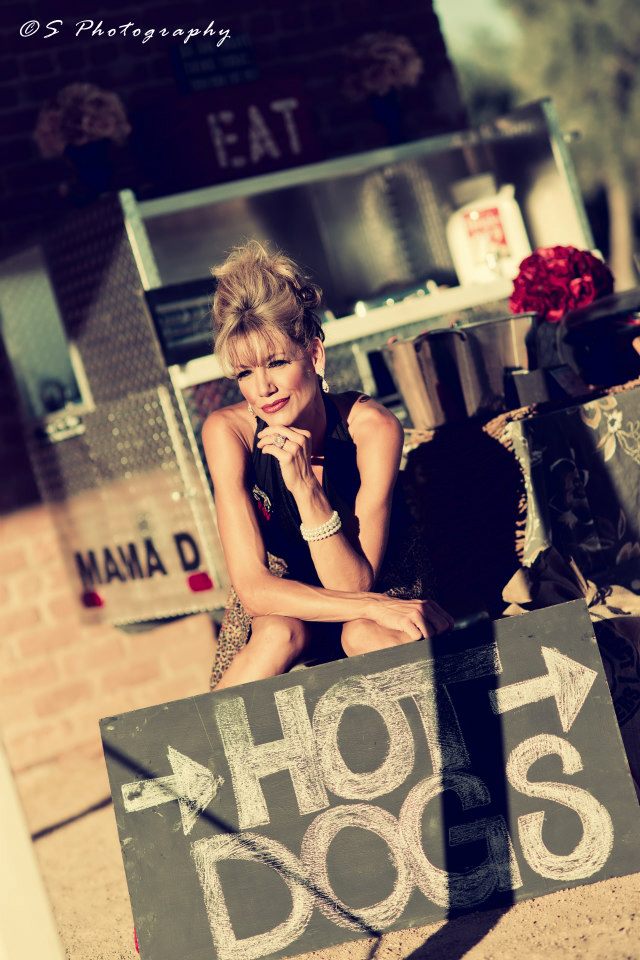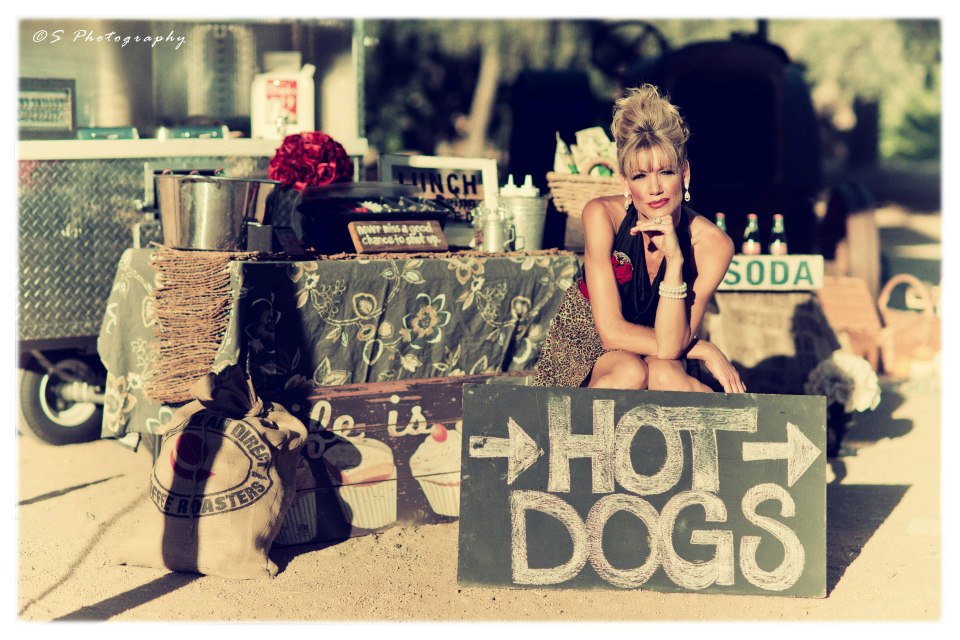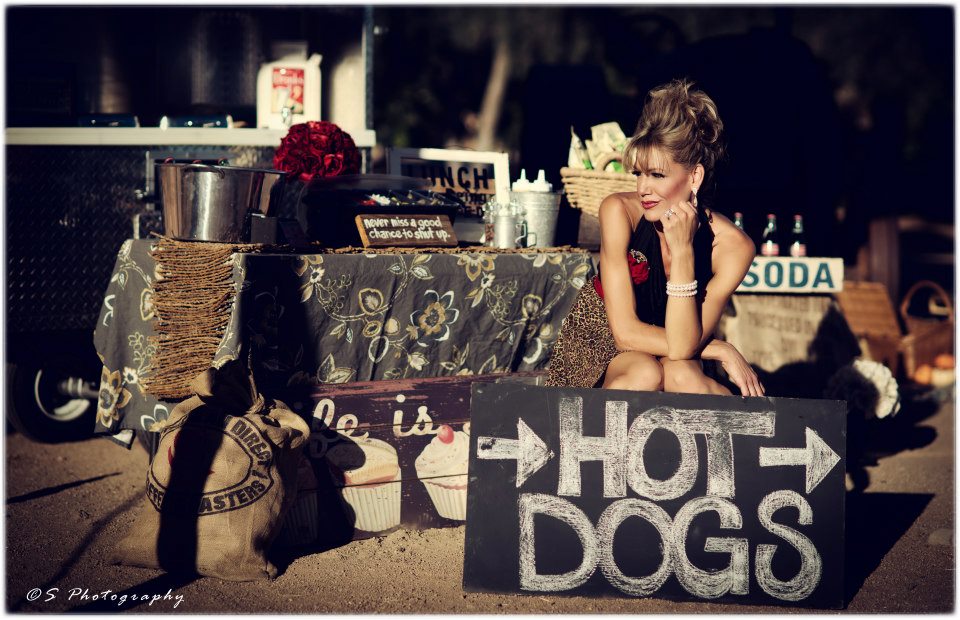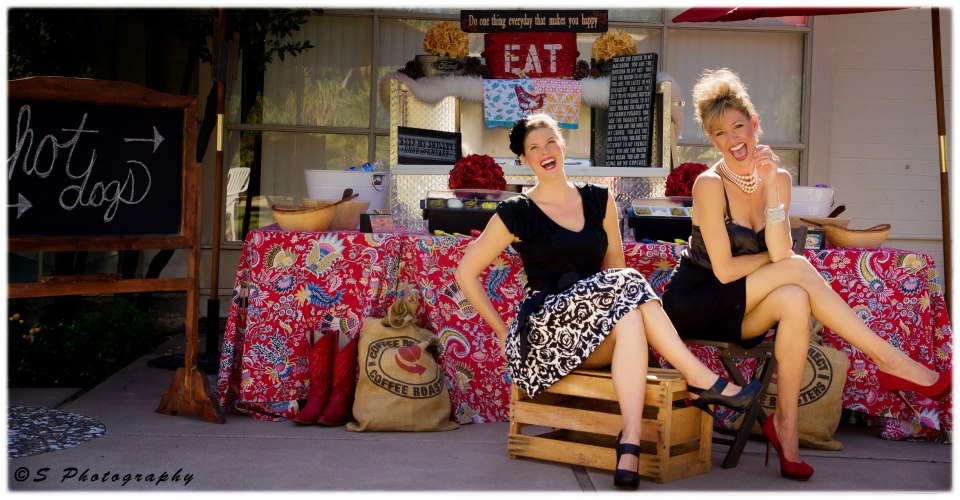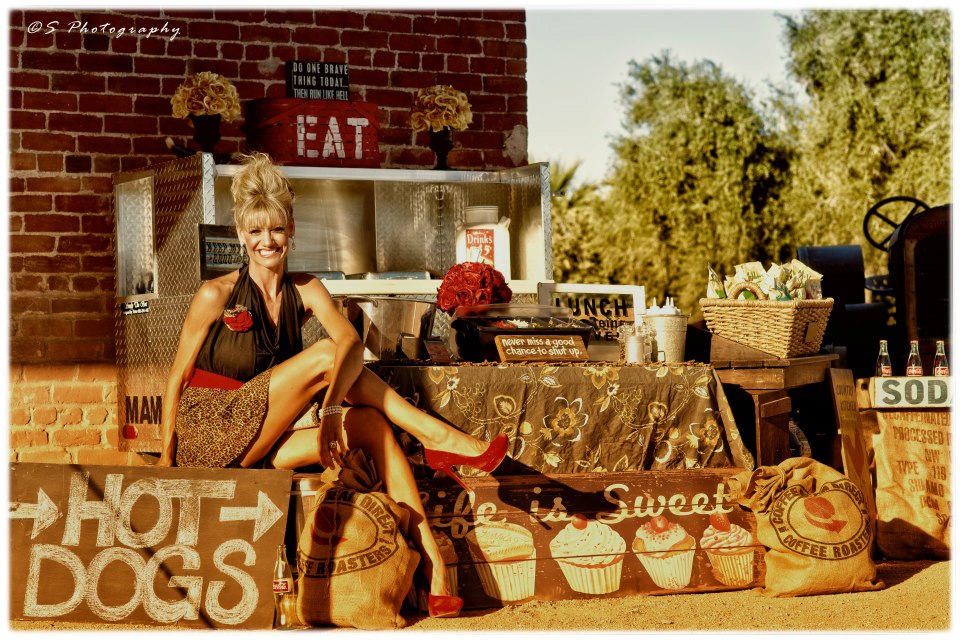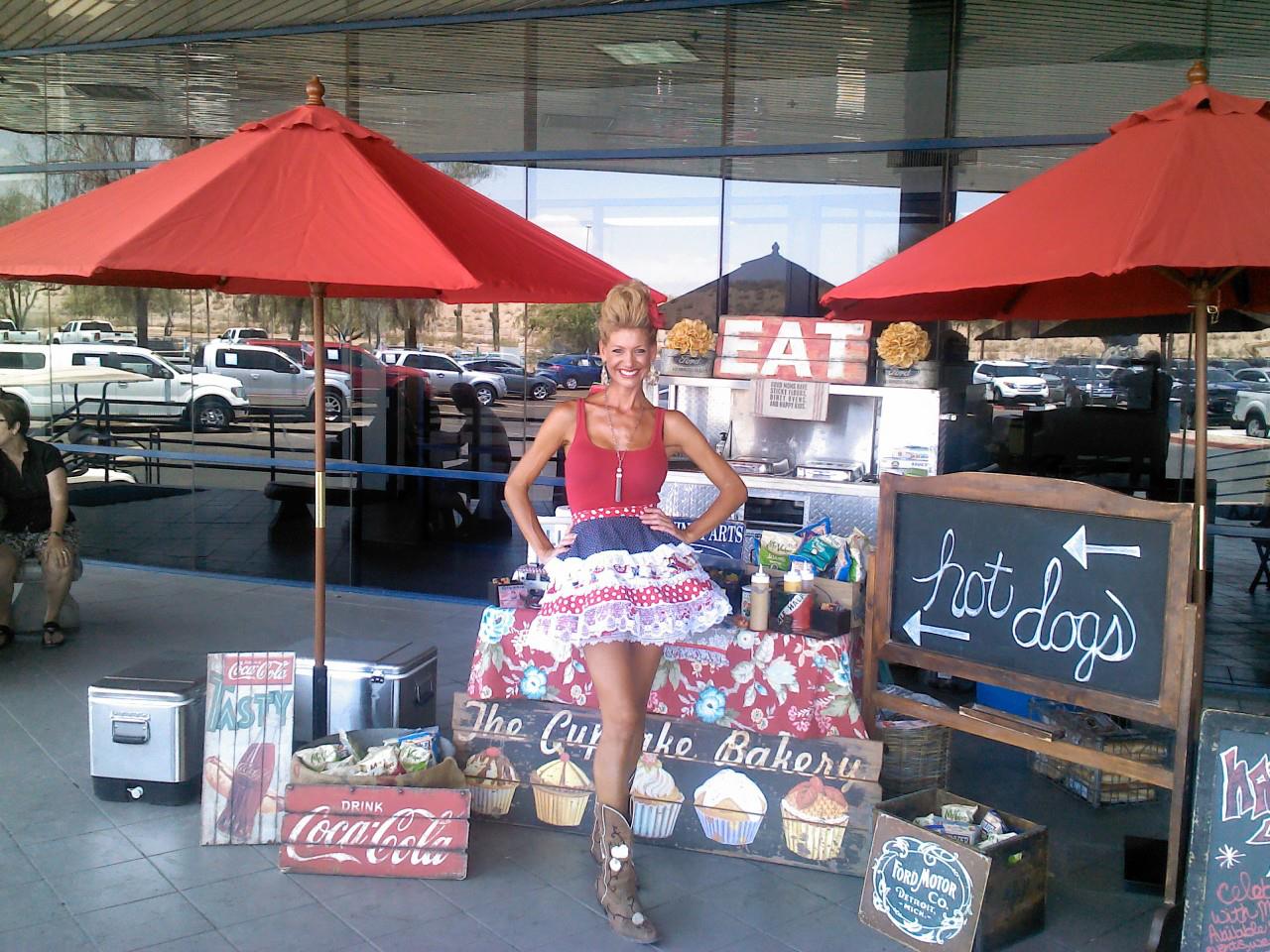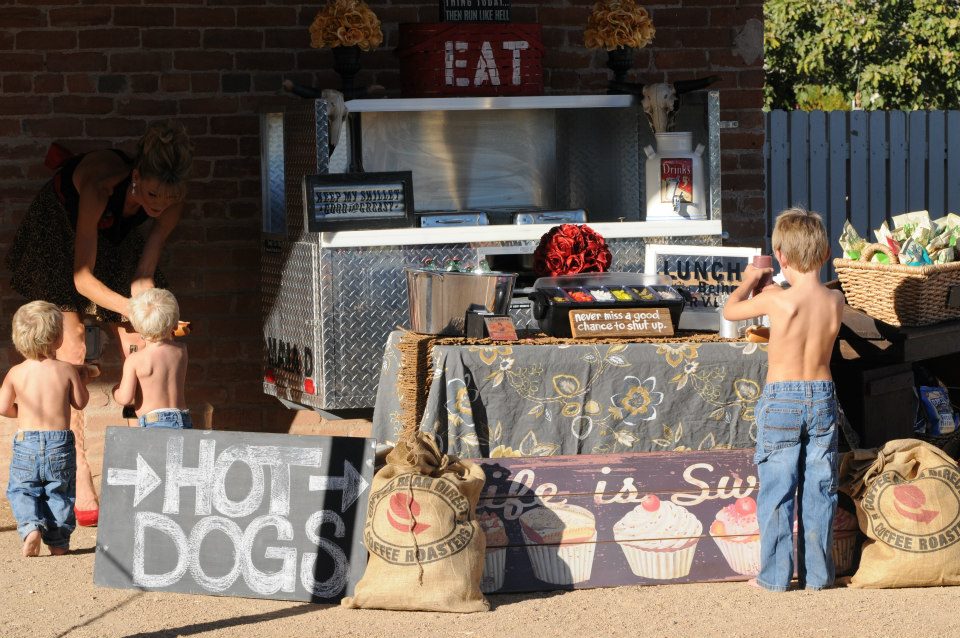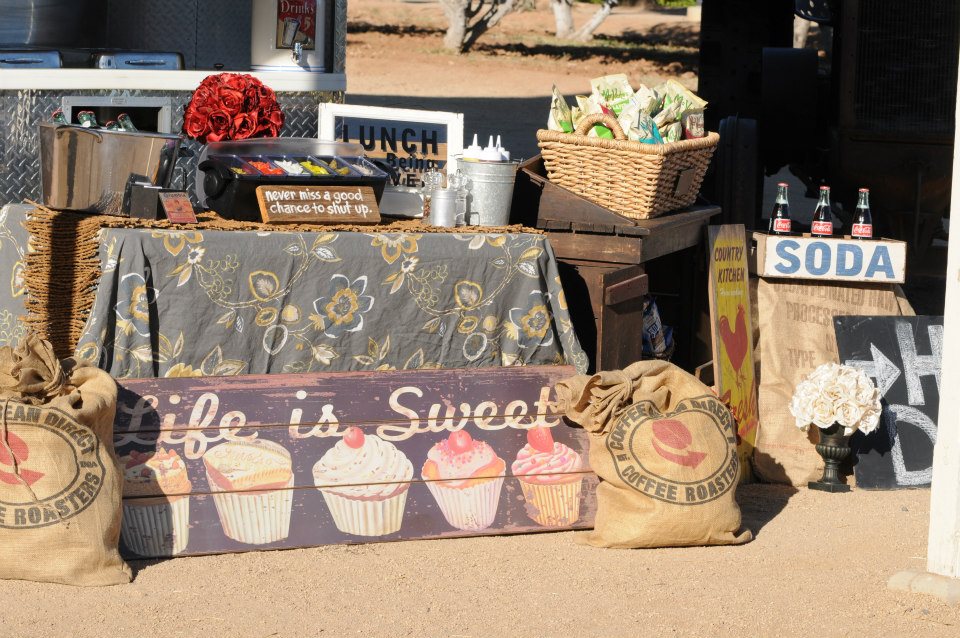 ---
Mama's Dogs in the Media
Meet Carissa Gould of Mama's Dogs in Phoenix – VoyagePhoenix
read more: http://voyagephoenix.com/interview/meet-carissa-gould-mamas-dogs-phoenix/
Barrett-Jackson 2018
read more: http://www.azfamily.com/story/37262095/5-phoenix-area-food-trucks-to-eat-at-barrett-jackson-auto-auction
Barrett-Jackson 2017 Scottsdale, Arizona
2017 Barrett-Jackson Auction Walkaround (1:45)
Hot Dog Video
Operation Jingle Ball helps local charity as you shop, have fun with kids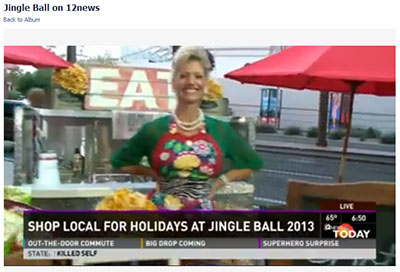 ---
Testimonials
I wanted to thank you for bringing such fun and life to our party. Everyone loved you!
~ Linda
Wife, Mother, Grandmother
Nursing graduation party for her daughter
---
Cookies were a hit. I have to be honest T.J. and I had a couple ourselves. Loved the packaging and the box was gorgeous! So talented. You are going places girl!
~ Carmi
Nurse and mom of 4
Cookies for teachers at Madison Traditional Academy
---
The thing that makes you special is that YOU are multi-talented. You have the uncanny ability to balance and juggle being an awesome MOM, which is obviously your first and most important job…with being a consummate professional party planner and purveyor of great food items! Plus, you train hard, work hard, and do it all with integrity and class…You are well respected and regarded wherever you go!
Your buddy,
~ COACH
Retired professional baseball player and coach
---
Carissa, you are ridiculously adorable, and the polish dog I had for breakfast was amazing! Can't wait to see you at other events! 🙂
~ Hustlemama Handmade
Owner/Local Business
---
Can't stop thinking about those cookies. They were/are amazing. You could make a fortune. I will definitely be buying as gifts. You are so talented! It is your personality and presence that makes Mama's Dogs a success…Obviously the excellent food too! 🙂
Carmi
Nurse and mom of 4
---
Pleasure meeting you at Karen and Ed's wedding. Yummiest dogs and cookies in the cutest setting.
~ Jen
Owner of The Shady Dell
---
Best cookies and hot dogs ever!
~ Paula
---
It was great to meet you at the Made Market event! Love the vintage theme of your business. From one "mama" of twins to another, you rock! You have lovely friends too! 🙂
Kindest regards,
~ Ileah
Owner Apronesque
Thank you so much for a fantastic pulled pork spread yesterday at our little man's Angry Bird celebration! Everything was fantastic, and you are amazing Carissa!
Erica
(son's 3rd Birthday party)
---
Killer dogs-killer lady! Thanks again from the folks at Sweet Salvage!
Cynthia
---
Mama's Dogs was amazing for my twins 1st birthday party. The event was a success thanks to Carissa.
Carmi
---
Your cookies were a huge hit @ Fennemore Craig. Fennemore Craig loves your cookies! Thanks so much. I brought some home for my son and he said they were the best ever and must have been made from God.
Julie
(co-owner Cranberries on The Side)
---
Your cookies were out of this world! Seriously hands down the best cookies we have ever had!
Julie
---
Wonderful service and damn good hot dogs! Thank you!
Michelle
---
Why someone this gorgeous would choose to have a boutique hot dog cart beats me! She should be a model for Vogue! However, she serves with grace and smiles, and oodles of charm! Keep it up Carissa!
Cynthia
(Sweet Salvage)
---
Thank you Carissa (aka Mama)! You rocked it and made the backyard a blast! Thank you again! XOXO
Karen
(Bride)
---
Thanks for making the wedding such a fun event. You rock!
Christine
(mother of the groom)
---
You know, I don't know you, even though I have bought a few dogs from you at Sweet Salvage when my friends and I ate there, but I liked your page to found out a bit more about your business because it seems interesting.  I use to own food stands in Home Depots in multiple states and I know how hard the work truly is.  So, I might be one of the few people out there who understands how tough your job really is and this why I think after seeing your posts online for a couple of months, you seem simply amazing.  You have to set up, run a stand in good or bad weather and break down your jobsite every single day.  You have to shop and get propane and set up your displays and that is all very labor intensive work.  Not only do you do this, but you do this with three little boys you seem to adore in tow and all with a smile on your face every time my friends and I see you there.  I think most people miss this about you and I watch them and wonder how they can have you serve them their food and brighten their day and not realize what a wonderful hard working mom you truly are.  But, as just some anonymous guy who simply stumbles upon you when I'm at Sweet Salvage I simply want you to know that someone notices and appreciates what you do and I wanted to thank you for what you bring to this planet.  I just wish there were more humble hardworking happy people like you in this world.
Glenn